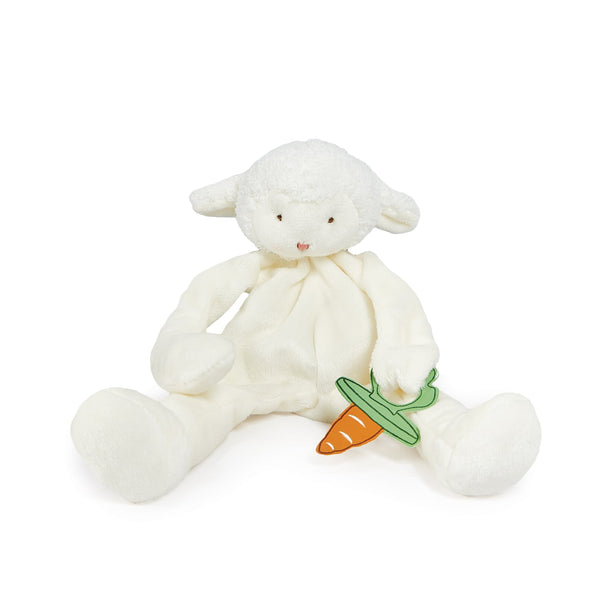 Bunnies by the bay Kiddo Lamb Silly Buddy
Our Kiddo Silly Buddy animal pacifier holder is a fuzzy, furry lamb whose playful embroidered face smiles from atop a cozy warm-white velour body. Kiddo's long, huggable arms and legs are ever-so-lightly stuffed, making them easy for baby to grasp and so comforting to hold onto. With pacifier holder hand loop and fun rattling head, this is sure to be a favorite security item of Baby and Mom and Dad alike!
Ten inches long from ears to toes, Kiddo Silly Buddy is the perfect size for a traveling companion. His left arm features a Velcro-loop closure to keep Kiddo safely attached to pacifier, stroller, crib or car seat. This silly buddy wants to be with you wherever you go!